About Daniel
Daniel Epstein is running for Illinois Supreme Court to eliminate ethical loopholes, bad incentives, bias, and barriers to access by reforming the Court's rules and utilizing its authority over court infrastructure.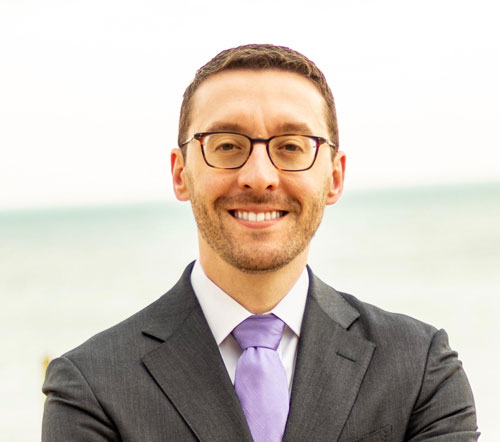 Daniel is an Evanston native and resident. Until he left to campaign, he worked for Chicago based firm Jenner & Block, where he made his mark serving clients pro bono in courts in Cook County and all the way up to the Supreme Court of the United States. He represented people who had been wronged. A courageous woman seeking protection from her abusive boyfriend. A wounded woman seeking asylum and relief from tyranny and female genital mutilation. A relentless man seeking a fair retrial after being incarcerated for decades based on pseudoscience. A hopeful man seeking release from prison after being incarcerated based on a judge's wild imagination, rather than evidence.
Daniel represented those clients and others in courtrooms across the country, and in the process he was exposed to the systemic problems that he's now campaigning to fix. He saw how money, rather than merits, can determine outcomes; how inadequate understanding of math and science are leading to false verdicts; how conflicts of interest can infect our courts; how important evidence can be hidden; how pressure to close cases imposes a huge tax on the community; and how some can't even take the first step toward justice because courts are inaccessible to them. He also saw how we can fix those problems.
Daniel has published on those topics and others. He is particularly proud of his 2018 Chicago Daily Law Bulletin article explaining how Cook County residents were being stripped of their ability to appeal wrongful evictions because of a failure to provide court reporters or digital recording infrastructure. In June of 2019, digital recording hardware was finally installed in Cook County's eviction courts. Daniel is proud to have been part of the coalition fighting for that change.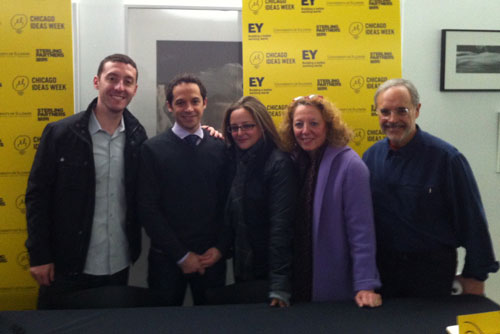 Daniel is also proud of his time working for progress in communities across Chicagoland. He joined with two friends--a police officer and a public defender--to found a nonprofit called Perspective to the People. Perspective partnered with 29th Ward Alderman Chris Taliaferro and a block club in Chicago's Austin neighborhood to provide free, citizen-owned security cameras to homeowners in an area with concerns about crime. He also serves on the board of directors for the Jewish Council on Urban Affairs and on the Young Professionals Council of the Lawndale Christian Legal Center.
Prior to his career in the law, Daniel worked in policy, politics, and government. He worked in the British House of Commons in 2005, where he developed anti-bullying legislation and developed campaign strategy to combat a rising white nationalist party. He also lived in Washington, D.C. for a number of years, where he served as the director of government relations for a global provider of early childhood education and advocated for subsidies and tax credits so that families could send their kids to high quality child care regardless of wealth.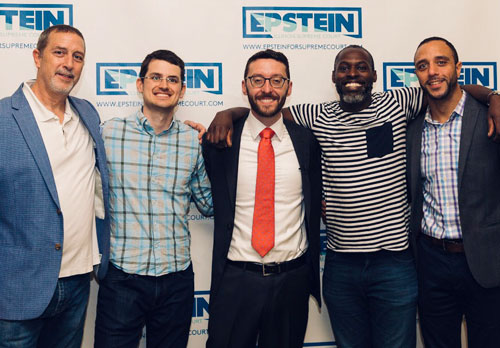 Daniel received his law degree from the University of Chicago Law School. He received his bachelor's degree in economics and political science from Washington University in St. Louis, where he ran varsity track for four years (he ran the 400 meter dash). Daniel is also a proud graduate of Evanston Township High School and Evanston Public Schools.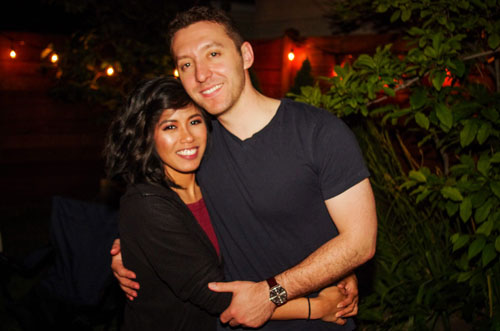 Today, Daniel lives in Evanston with his partner, Danielle Del Fierro, and is a member of Beth Emet Synagogue in Evanston. He is a third generation Chicago lawyer whose parents met at Northwestern Law School and whose family members have graduated from Loyola Law School, DePaul Law School, and the John Marshall Law School.